That moment when you finally see the end-product of all your annoyances and sleepless nights: IT JUST FEELS SO DAMN GREAT!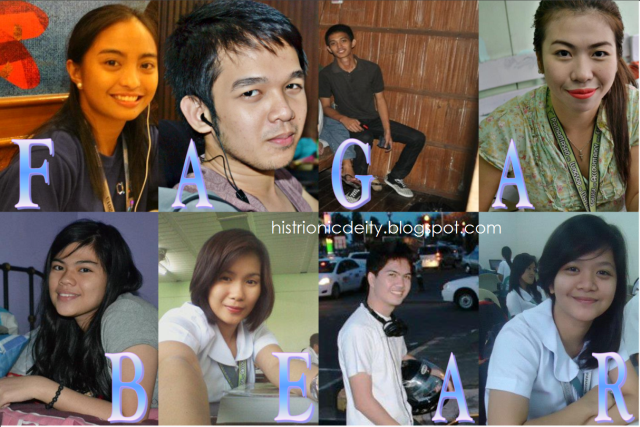 Faylogna, Claudine Chelsea T.
Acantilado, Arvin Shane
Garcia, Edward D.
Arino, Vivian S.
Bertol, Katrina Marie H.
Esto, Meriah Kate G.
Alanes, Mark Chester A.
Romanillos, Hilda C.
Despite the haggardness with blood and sweat, geez, we made it! It's good to hear how people commend you and your group with the paper work and the oral defense - everything seemed to be in place, and everything's really just worth it. :D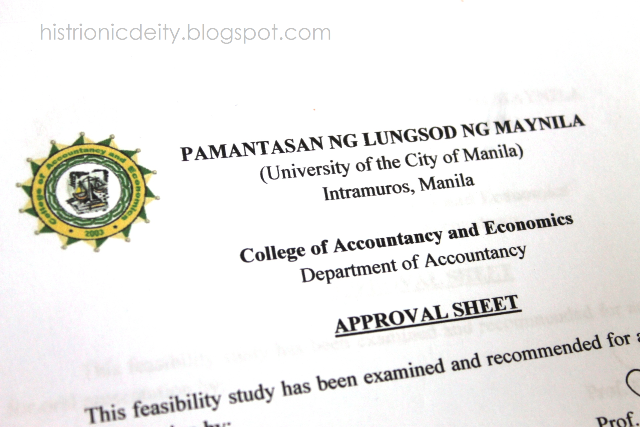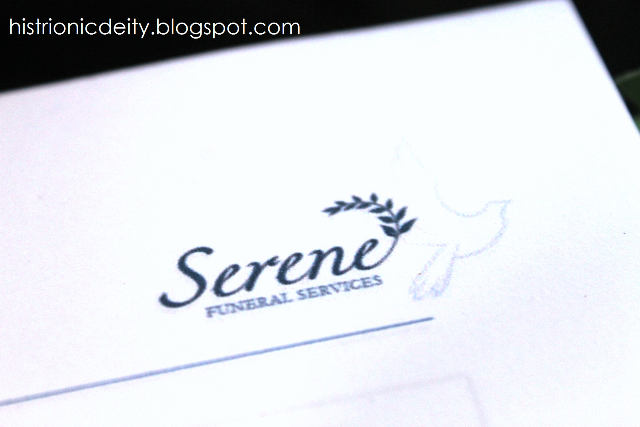 Funny but yes, our feasibility study was all about funeral services. It was actually just a joke when we first proposed it but when our Management Consultancy adviser told us that it's an interesting business to consider, we pushed with it and tah-dah! Serene Funeral Services was formed. :D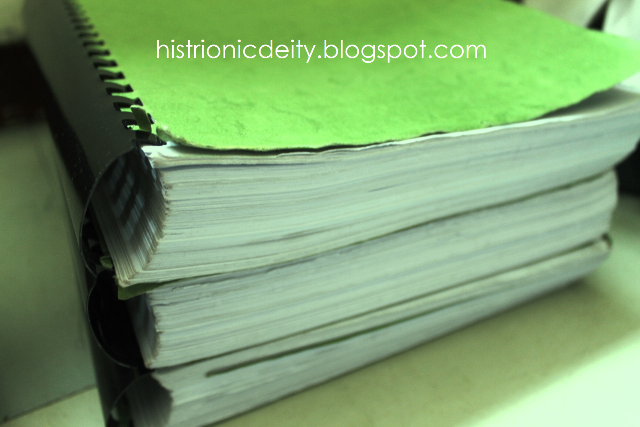 Three copies of our first draft for the oral defense! :)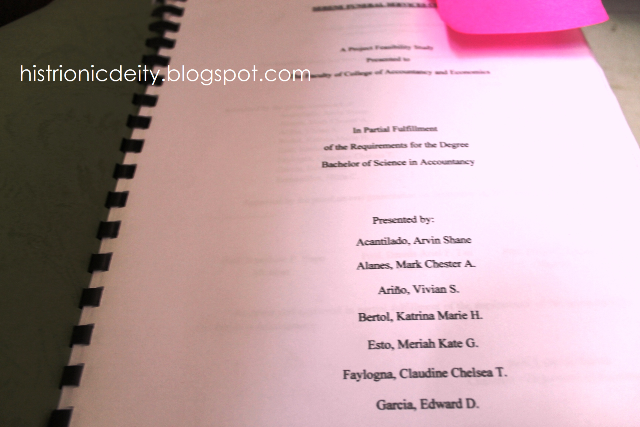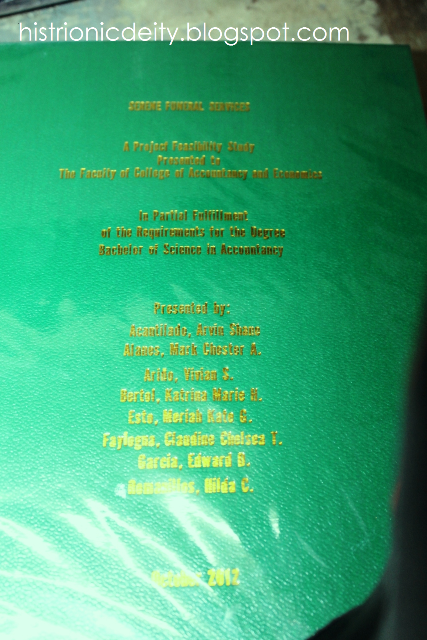 And the end of it all. It was an adventure but well... Yes, we made it. :")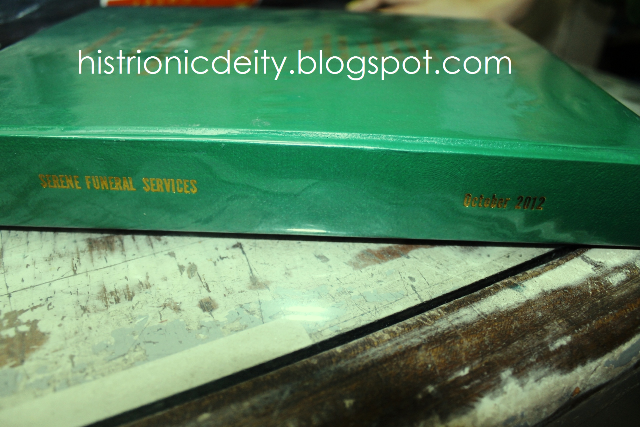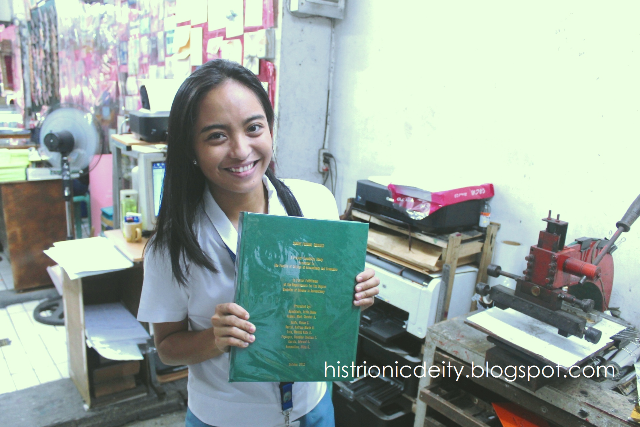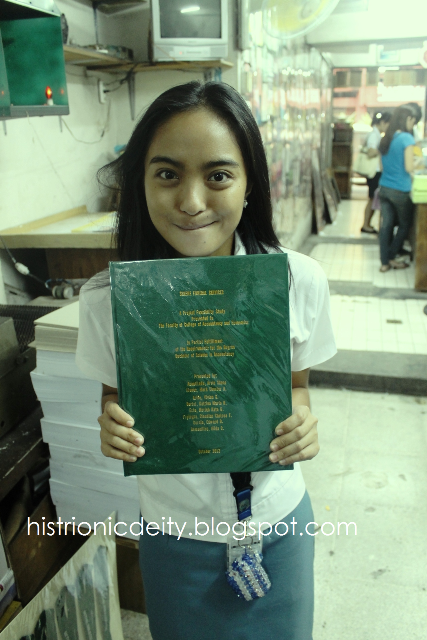 This work may not be perfect, but we're so proud of it. :D Nothing is, anyway. We pulled it off, and we're so glad we did.
Our friendship was tested - the
whole thing
broke, and thank
GOD
, deepened our bond. :D
Praise to

Ma'm Mayel Litao

(

our adviser

), my

parents and the whole family, to all those who helped, and of course, praise GOD

!
Next thing to deal with:
FINAL EXAMS!
Please be good to me. :)