I was again on my blogger's mode so here! I asked my sister to take pictures of my today's outfit hihi. :D I was feeling a bit girly this morning so I opted to wear a skirt, but I wanted my look to become a little playful and slightly ragged. There you go! :)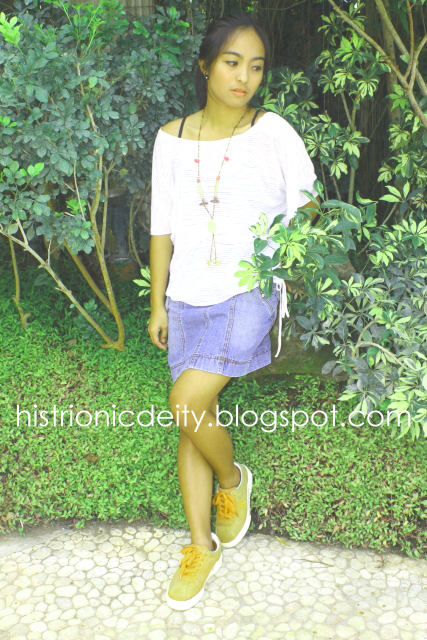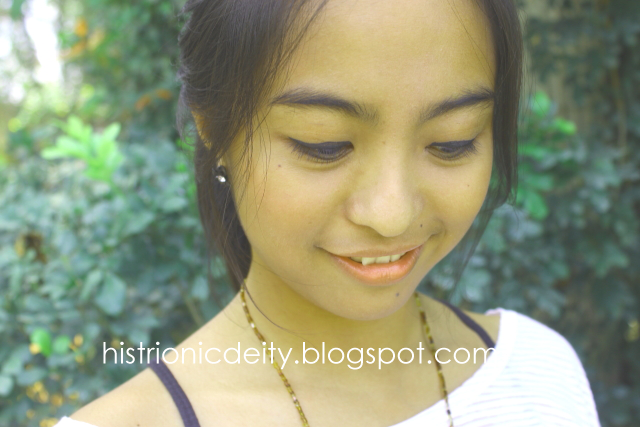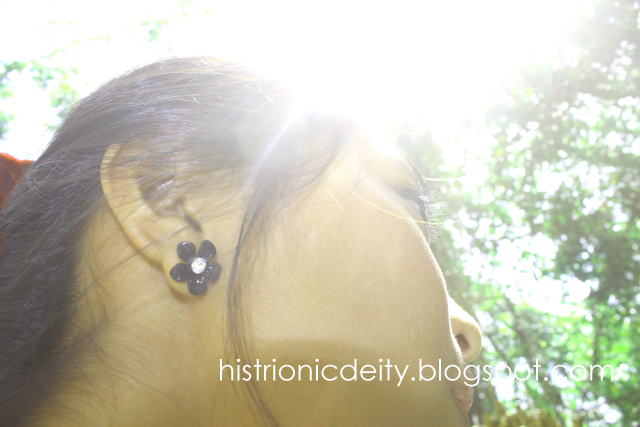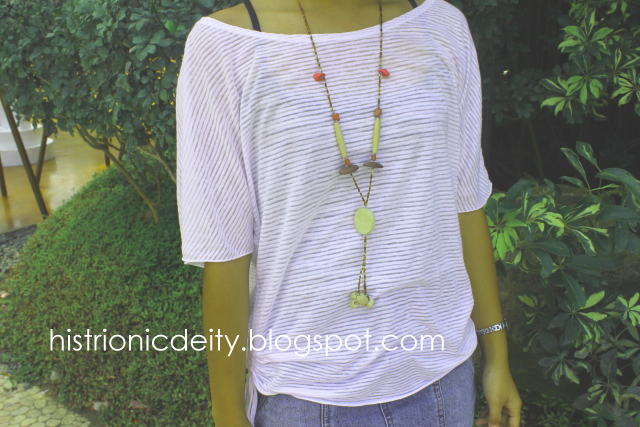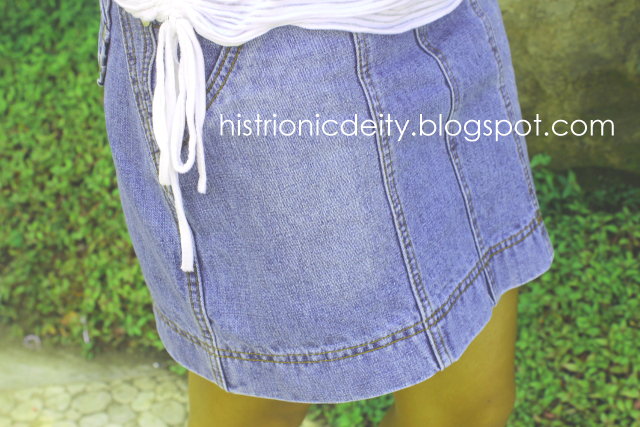 To enhance the look, I chose to put on my eyeliner, a little blush on and a nude-colored lip tint. (Tip:
For the tint to look smoother on the lips, put a base first.
) Also, I had my hair tied-up in a messy-do.
And since Sunday is family day, yessss, say hi to Mom and Dad!