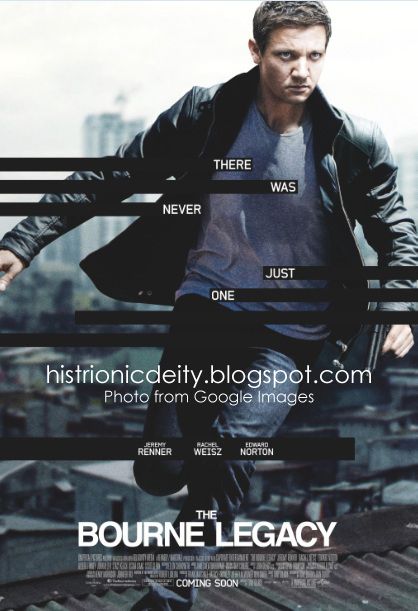 Yesterday after dinner, we (the whole family) went to the movie house to watch The Bourne Legacy. I'm not actually a fan of the series, and I haven't even read the book yet, but since the trailer promoted a lot of scenes that were taken in the Philippines, my curiosity attacked me.
The movie was great - the action scenes were cool like asdfghjkl, though the movie was a big proof that a big part of Manila is really quite unorganized. However, the last scene pulled it off because it was taken in Palawan and as you know, Palawan is one of the places in the country that's still kept clean and vacation-worthy.
Plus, I didn't expect it to have a lot of watchers since we didn't go to a big movie house. Maybe those people (aside from the fans), like me, just got curious so they went to watch.
Upon watching the movie, I got hooked with the thrill it gave me so I'm looking forward to reading the series and to watching the next movie installment. :)