I was supposed to go to UST today for the National Federation of Junior Philippine Institute of Accountants - National Capital Regaion (NFJPIA-NCR) Regional Assembly but due to MANY I-dunno-if-they're-void reasons, I wasn't able to come.
After the 7AM mass at Fernbrook Church, we came to visit our old house (now turned to mom's tutorial center). Upon reaching home (present), I changed to my house-clothes and had a short vanity session with my sister, thus producing my blog banner. Hihi. :D
Looks cool 'cause my shirt and shorts match my nail polish. :D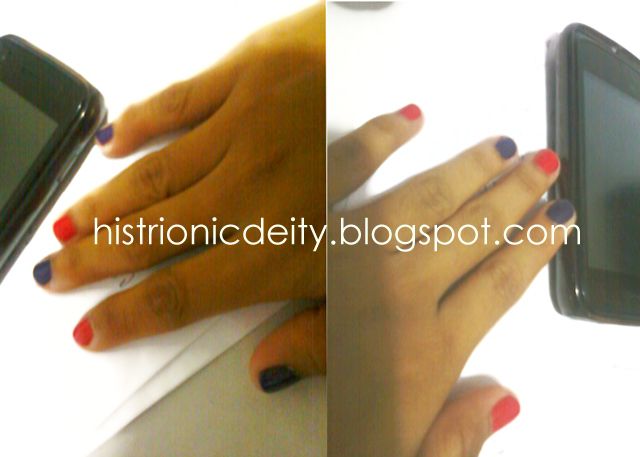 Shirt: Pink Soda
Shorts: Scarlet (thrift shop, baby!)
Nail polish: Watsons - forgot what brand (applied by Karl Ibe & Alexis Abian, sponsor Kara Cases)
I actually am afraid of what my co-officers might say. I'm actually getting ready for Mikee's might-be-harsh words because of my I-didn't-mean-it ditching act in the assembly. Er, I didn't actually ditch the event - I did ask permission, but the permission was too late. I was planning to go, really, but due to some hell-ish events, there, I seemed to be a talk-sht. :|
And ugh. Define "busy". I haven't yet updated my Goodreads account, plus the bloggers (speaker prospects) that I have e-mailed haven't yet responded. Geez, I hope they reply ASAP.
This day's full of mixed emotions like asdfghjkl. I don't even know how to end this now so yeah, kbye.