After having a conversation with another book enthusiast friend,
Jessie James
, I suddenly missed reading my classics - those books that made me realize how fascinating it is to read and read... And read.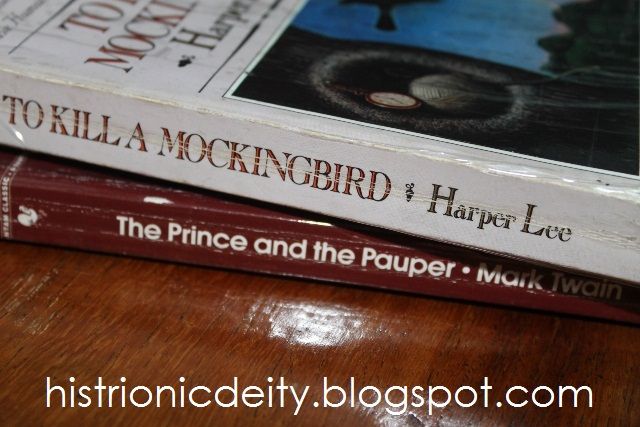 To start off, I took To Kill a Mockingbird (Harper Lee) and The Prince and The Pauper

(

Mark Twain) out of my shelf and prepared 'em for my next readings. :)
I've already begun reading To Kill a Mockingbird. :) I'm loving Scout's character all over again. :D But I'm gonna pause reading the book once I get to have a copy of The Golden Lily (Bloodlines 2 by Richelle Mead). (:
Oh geez. How can reading be so addictive? ;)
And by the way, take a visit to JPIA-PLM's website! I'm the one who's actually managing it. Hihi. :D Here's a screenshot: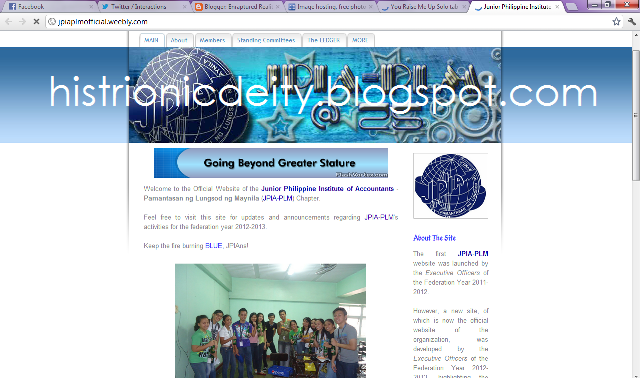 To see the page, click HERE. :)
We're going to have a meeting tomorrow (JPIA-PLM EOs) at 9AM so I'm going to school even though I don't have a class. Cancel "free day" again. Aww. :))
And yeah,

HAPPY

INDEPENDENCE

DAY

to all the Filipinos out there!