Geez! After some time, I'm baaaaack! It had been a busy week, really. After our Leadership Training Seminar (LTS), we had our company visits the week after.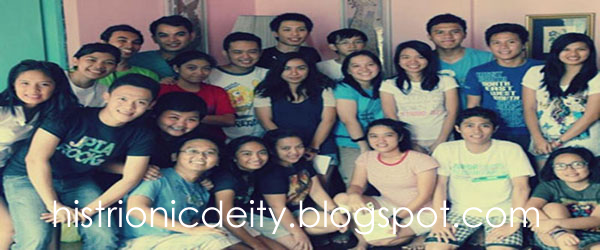 Our LTS happened lasted from May 11-13 at Barangay Village, Paranaque City. It was really a bonding time with my fellow JPIA-PLM officers. However, Kristel wasn't able to come because it was her parents' wedding anniversary.
And yeah, it was Mom's Day last Sunday (May 13) and we had this for our Mom:
As I've said, after LTS, we had our company visits right away. We had Sycip, Gorres, Velayo & Co. (Ernst & Young) for Monday, Punongbayan & Araullo (Grant Thornton International Ltd.) and Isla Lipana & Co. (Pricewaterhouse Coopers) for Wednesday, Manabat, San Agustin & Co. (KPMG) for Thursday and Manabat, Delgado, Amper & Co. (Deloitte) for Friday.
Let me share with you my favorite outfits in our Makati getaway. :)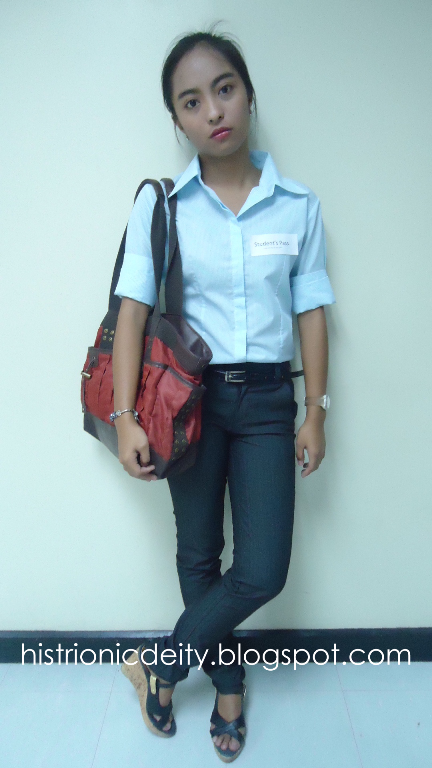 first picture: dress by Julia

second picture: dress by Casual Elegance, bag by Celine

third picture: polo and pants by Bado, bag by Tyler Rodan

shoes (4-inched wedge) by Effegi
Let me give you some pieces of advice when dressing-up when you're going to a corporate spot. :)
First of all, be smart! Chin up, baby, and be confident. That's actually the most important thing. Everything else will follow after that. And when it comes to choosing what to wear, make sure you're comfortable with it. Don't wear high heels if you can't manage to stand with them until the end. You will really just suffer. However, I guess it's a must for girls to always bring flats with 'em whenever they wear high heels. Who knows? The rain might come and it's really uncomfortable if you'd still wear high heels then.
And make sure that you dress appropriately. Be stylish as possible, but keep it quite simple. Remember, you're not going to a fashion show. You don't have to over-decorate yourself with accessories as if you're going to a party. Don't wear too short dresses and super mini-skirts and blouses with low cleavage cuts. Remember, you're not going to a fashion show or a party, so dress right.
And heyyy, I had already been enrolled, by the way. Geez! My final year in college, hunnnn! :D