Yesterday, we went to Festival Mall - just because we felt like it. We were supposed to eat at Cabalen but since we wanted to try something new, we went to
Giligan's
. It was worth the try because the food was great and I loved the pirate pirate-ship-inspired motif of the restaurant.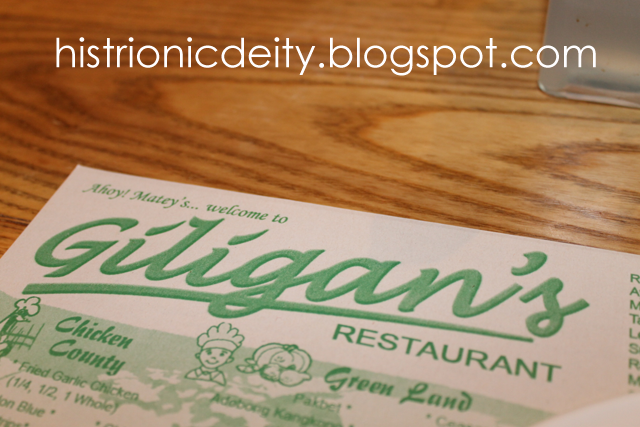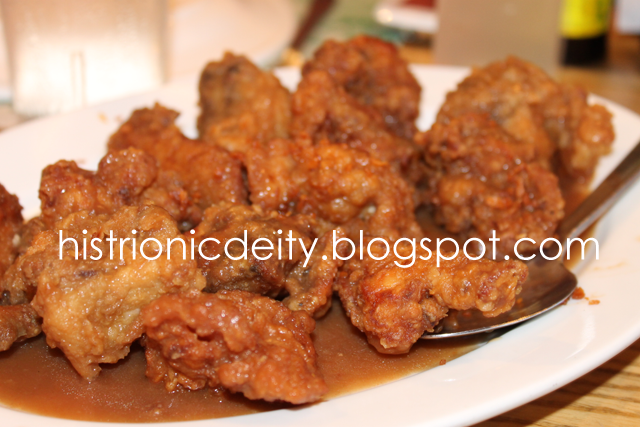 I couldn't remember how this one's called but this
chicken
recipe tasted great.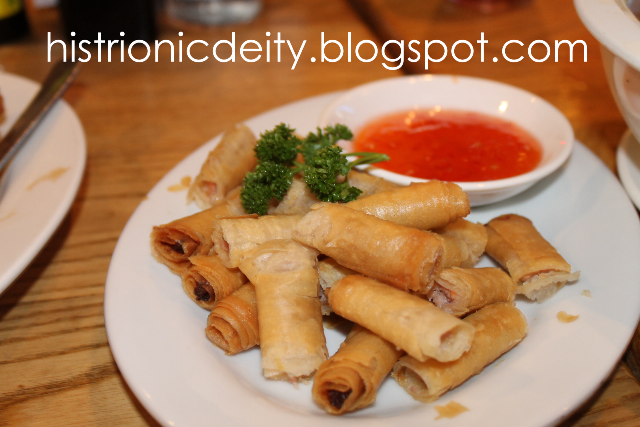 Their lumpia recipe really tasted good! The dip really matched the rolls. :-)
The
shrimp and the quail eggs
made a good combination with the sauce in this recipe.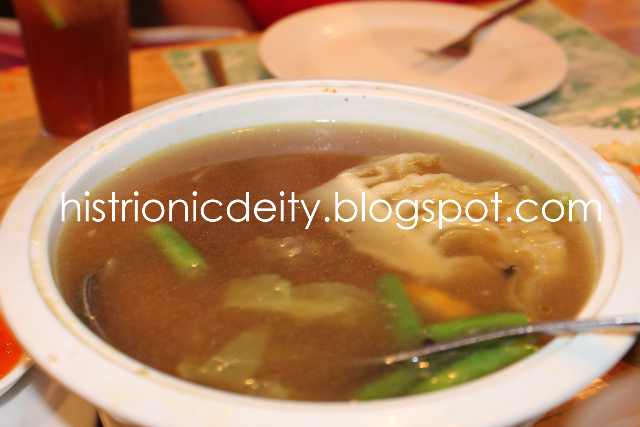 I loved the
tender beef
and the
soup
. Really. :)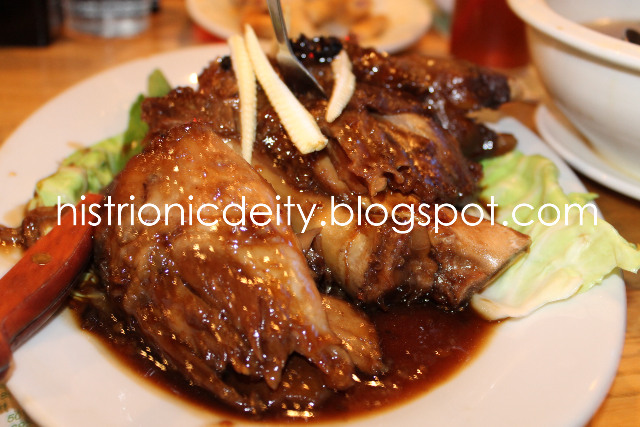 This one's my favorite! The
patatim
was like wow! B-D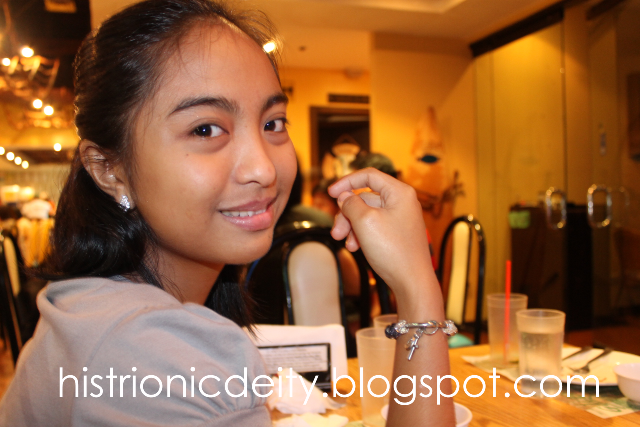 And oh, I bought new pants from Unica Hija. :)
I was supposed to have a meeting together with my fellow

JPIA-PLM officers

but I had chosen not to attend it 'cause my family had already planned to go to

McDonalds - Daang Hari

opening

.

Tito Larry

(

Dad's eldest sibling

) also joined us. And having been the

65th customer

, a card was given to

us

wherein

we

're entitled to one

burger Mcdo

.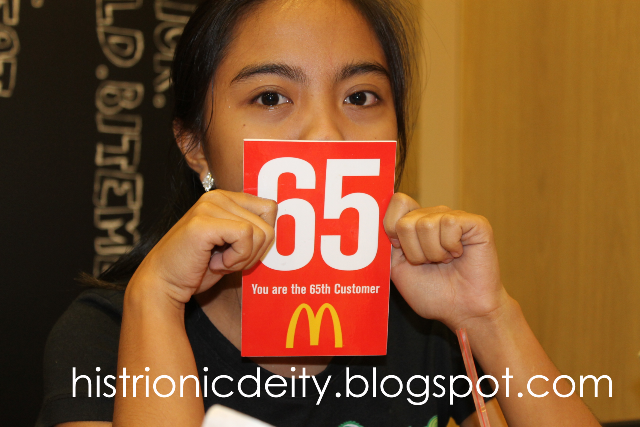 Well, maybe it's already pretty obvious that I really am so much drowned with novels. After a week, I had already finished Succubus Series and I was so touched with the happy ending. Truly, True Love is something that couldn't be defied by Hell when Heaven had already drawn the fate. :"] Indeed, the series had already been listed under my favorite books. :)
And I already have a copy of Insurgent! I started reading it right after finishing Succubus Revealed (book 6), and I'm already in the seventh chapter now. I guess I'll be done with it until tomorrow. B-D
It was a pretty good day. :) I don't know how to close this post, so let me just end it this way:
"Sometimes it takes more courage to know when to retreat than to keep fighting." (Carter, Succubus Heat - Book 4 by Richelle Mead)