I had finished
Succubus Blues
earlier than expected. I could hardly put it down last night. At around 11 in the evening, I was finally able to finish it and just this morning, I started reading Succubus on Top (book 2) and I'm almost halfway done. Undeniably, Richelle Mead got me going. :)
As usual, since it's a Sunday, I attended the Holy Mass with my family. I was running out of time to dress-up so I ended up being a minimalist in my accessories. I simply had a dress and wore my white four-inched heels.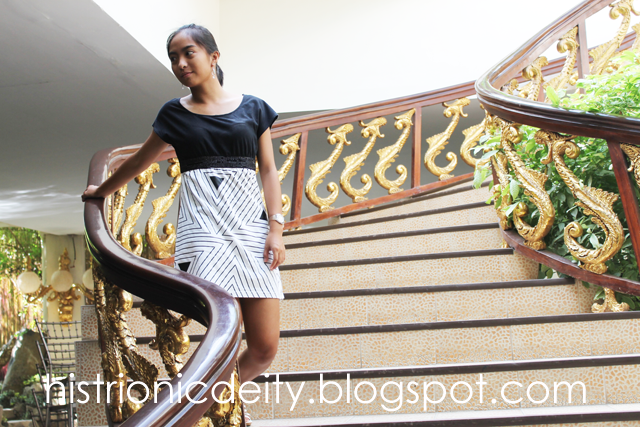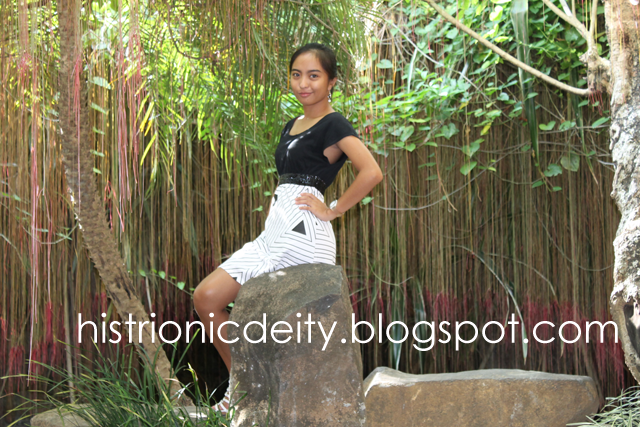 Dress from

I don't know where my Mom bought it - it was actually her Christmas 2010 gift to me, lost the tag one time asdfghjkl

.
Shoes
:
Gibi
Watch:
Unisilver
Earrings:
I don't know again, ask my Mom
! :D
(Trivia:
I used those earrings as part of my formal wear when I joined a pageant in our college last November 2011 wherein I won Ms. Photogenic & Second-runner Up.
)
I brought Parallax with me so we were able to take pictures. That's in Fernbrook Gardens, by the way, at Portofino in Alabang. It's actually an events place but during Sundays, the Holy Mass is also celebrated at the Church inside. :)